Award Winning
Kayak Tours
Over 14+ awards for excellence in tourism
Memberships, accreditations and awards
We are proud supporters of tourism and kayaking in Australia having joined, achieved or been honoured with memberships, accreditations and awards.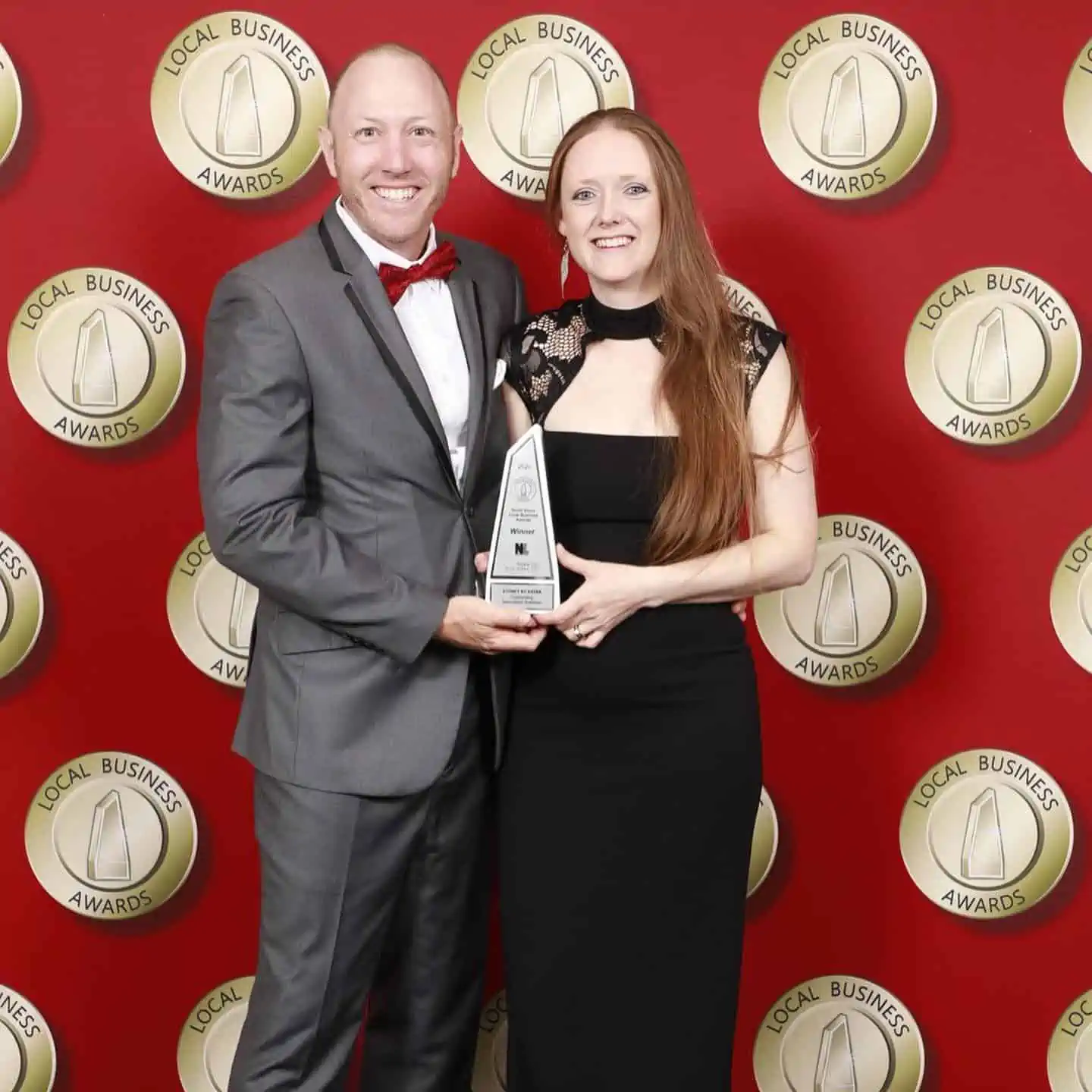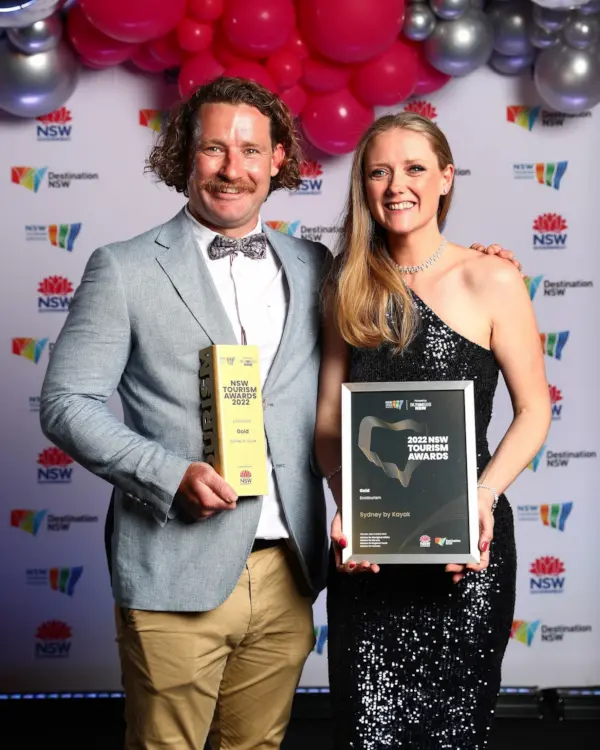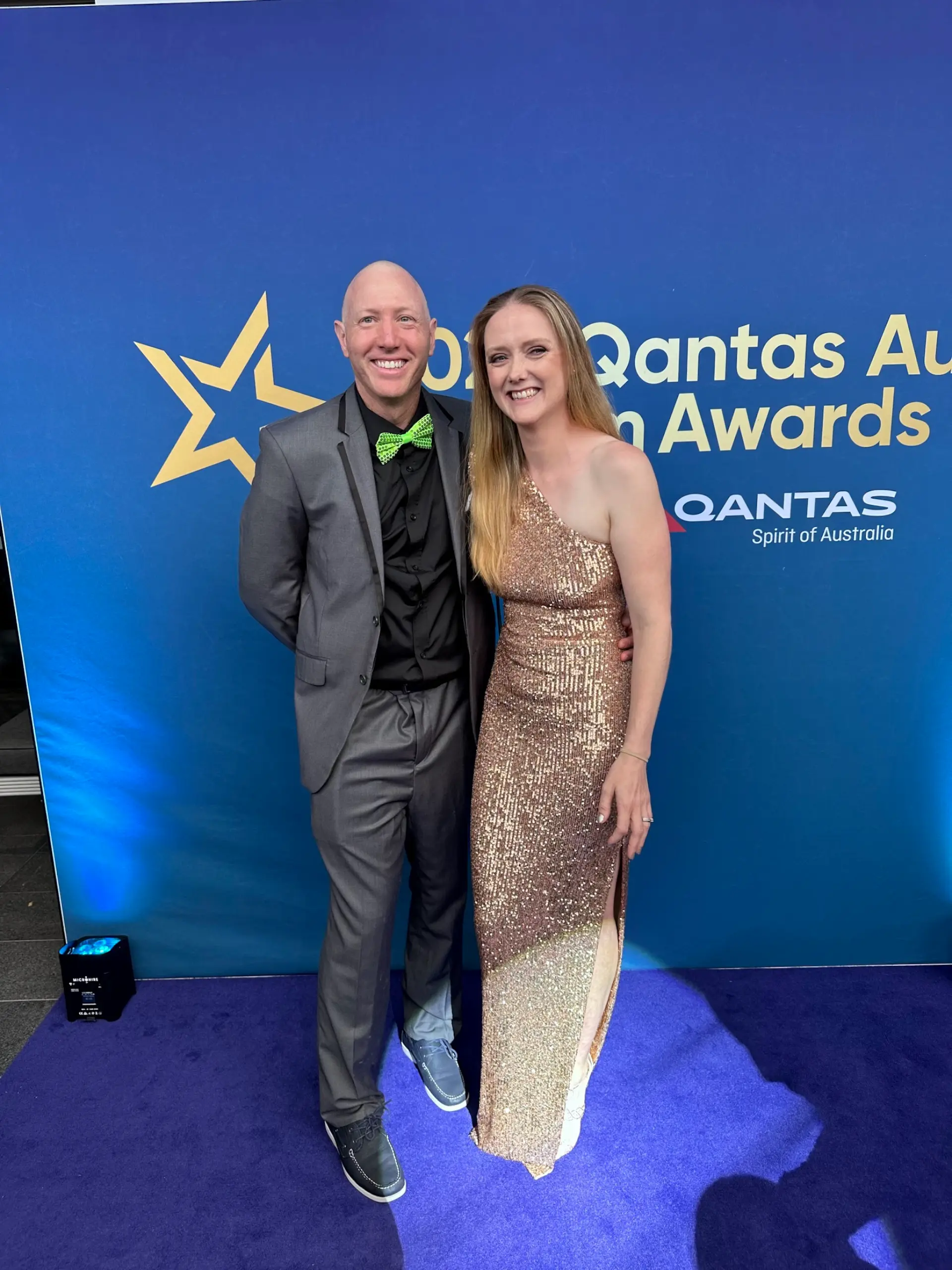 Our Awards
2024 Finalists Australian Tourism Award For Eco-Tourism

Northshore Sydney
2023 BBP Overall Sustainability Business of the Year

Gold winners for Ecotourism
2023 NSW Tourism Award

Gold winners for Ecotourism
2023 NSW Tourism Award

Gold winners for "Take Three for the Sea Visitor Litter Prevention" Award
2023 BBP Sustainability Award

Leisure and Venues
2023 Quality Tourism Accredited Business

Eco Star and Sustainable Tourism
2023 Finalists Australian Tourism Award for Ecotourism
2022 Keep Australia Beautiful

Sustainable Cities Litter Prevention Award
2022 NSW Tourism Award

Gold winners for Ecotourism
2021 NSW Tourism Award—Bronze winners for Ecotourism 2021 Northshore Local Business Award

Specialised Business
2021 Local Business Awards—Winner Business Person of the Year

(Laura Stone, co-founder)
2021 North Sydney Council Better Business Partnership Sustainability Awards

Runners Up
2020 NSW Kayak Instructor of the Year

(Laura Stone, co-founder)
2020 Trip Advisor Travellers Choice
2020 Northshore Local Business Award

Outstanding Specialised Business
2019 NSW Tourism Award—Silver winners for Ecotourism
2017 Trip Advisor Certificate of Excellence
Our Memberships

Our Membership – Paddle Australia
Paddle Australia is the national governing body responsible for the management, co-ordination development and promotion of paddling in Australia.

Members — PaddleNSW
PaddleNSW is the state organisation for all paddlesports and recreational paddling in NSW and the ACT. Empowering the NSW paddling community to care for and improve our environment they bring together paddlers and environmental groups to care for the rivers, oceans and lakes that we paddle on.
Our Accreditations
Quality Tourism Accredited Business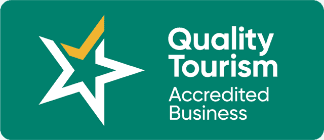 Australian Tourism Accreditation certifies tourism businesses that meet specific quality assurance criteria, ensuring they are committed to exceeding consumer expectations with great customer service and the highest standards of business practices.
Sydney by Kayak have reached Level 2—Sustainable Tourism accreditation and also hold Eco Star accreditation.
We're proudly certified through Ecotourism Australia's world leading ecotourism certification program. This means that when you kayak with us, you are supporting a business that is backed by a strong, well-managed commitment to sustainable practices and provides high-quality, nature-based tourism experiences.
Our certification demonstrates our commitment to:
Looking after our natural environmen
Offering quality interpretation and educating paddlers
Supporting and engaging our local community
Reducing our carbon footprint
Protecting our unique wildlife and endangered species
Making real contributions to conservation
Helping to preserve Australian Indigenous cultures
Providing an unforgettable, high-quality, 5-star experience
The Ecotourism Australia Certification programs are recognised by the Global Sustainable Tourism Council (GSTC)
What if I haven't kayaked before?
Our kayak tours and social paddles and a great way to experience kayaking for the first time. Kayak Guides will brief you on safety and demonstrate the best paddling techniques, ensuring you have a great time out on the harbour. Let us know if you are a 'newbie' on the paddle questionnaire, so we can give you all the pro tips before you hit the water.
What do I need to bring?
Just like a trip to the beach you will need sunscreen, water, hat, sunglasses and comfortable kayaking clothes that you don't mind getting a little wet from paddle splash.
Thongs/flip flops are ok in the kayak, but water shoes are highly recommended to protect you from oyster shells on the beach.
Do you have double kayaks?
We use single kayaks which are extremely stable, comfortable and great for both beginners and experienced paddlers.
Never fear, if you fall behind or get tired, our guides will happily give you a rest by towing you along behind their kayaks. (This option is great for kids, although adults have been known to take us up on the offer too!).