Family Owned And Operated
Sydney by Kayak is an award-winning, family owned and operated kayak tour business. Since 2013 we have offered exclusive, small group kayak tours for locals, visitors and corporate organisations, on beautiful Sydney Harbour, Australia.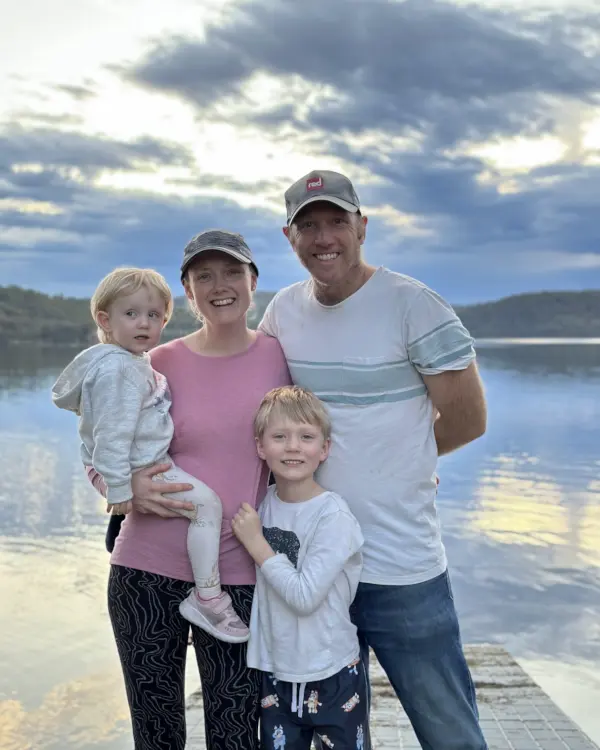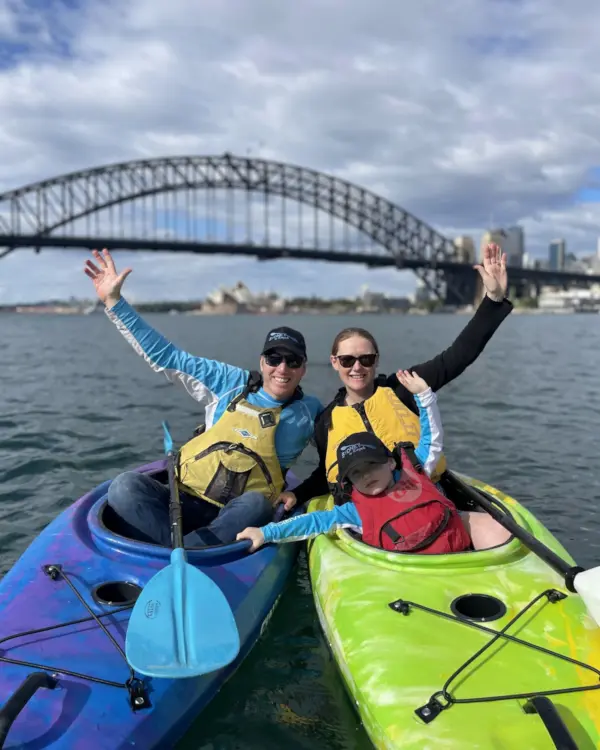 Combining our founder Laura's love of kayaking and passion for the environment, we initially offered Sydney-siders a way to enjoy exercise and maintain their health and fitness outdoors, with exercise sessions and clean-up paddles.
Today, our 5-star, personalised tours attract people from all over the world who want to experience Sydney at sea level. Whether it's a Sunrise Kayak and Coffee, or giving back to the environment on our Eco Tours we help people make memories that will last a lifetime.
The Sydney By Kayak Vision
To introduce people to the fun of kayaking, appreciating the beautiful harbour and bringing a heightened awareness to looking after the local environment.
We aim to leave our customers with a take home message that tourism doesn't have to destroy the environment. Together we can actively contribute to conservation and protect our ecosystem.
We want our customers to see the types of rubbish that are ending up in the harbour and become more aware of how their daily lives and work environments impact this and potentially find ways to combat the negative effects it has on our ecosystem.
Our customers can protect the environment in their everyday life by using keep cups for their coffees, reusable water bottles, reducing plastic usage and opting for biodegradable products. Remember to Reduce, Reuse and Recycle.
We are passionate about providing a 5-star customer experience and supporting our local community.
What if I haven't kayaked before?
Our kayak tours and social paddles and a great way to experience kayaking for the first time. Kayak Guides will brief you on safety and demonstrate the best paddling techniques, ensuring you have a great time out on the harbour. Let us know if you are a 'newbie' on the paddle questionnaire, so we can give you all the pro tips before you hit the water.
What do I need to bring?
Just like a trip to the beach you will need sunscreen, water, hat, sunglasses and comfortable kayaking clothes that you don't mind getting a little wet from paddle splash.
Thongs/flip flops are ok in the kayak, but water shoes are highly recommended to protect you from oyster shells on the beach.
Do you have double kayaks?
We use single kayaks which are extremely stable, comfortable and great for both beginners and experienced paddlers.
Never fear, if you fall behind or get tired, our guides will happily give you a rest by towing you along behind their kayaks. (This option is great for kids, although adults have been known to take us up on the offer too!).