Eco Tour
Visit Sustainability Projects
Allow 2 hours
First Saturday of each month
Eco Tours
Visit Sustainability Projects
Lavender bay
From 9:00am
Allow 2 hours
From $95 per person
GUIDE RATIO 1:6

Beginner
Since 2018, Sydney By Kayak has been dedicated to giving back to our local community and environment, by contributing $15 from every seat sold on our Clean-up paddles to support local conservation projects. We're thrilled to invite you on a captivating paddle around Sydney Harbour, where you can explore the sites of these remarkable sustainability initiatives.
Discover fascinating insights into projects like Living Seawalls, Ocean Gardens, Mangrove Nurseries, and more, including the impressive "Great White". Sydney By Kayak has raised over $44,220 for conservation, and we're eager to introduce you to these impactful projects.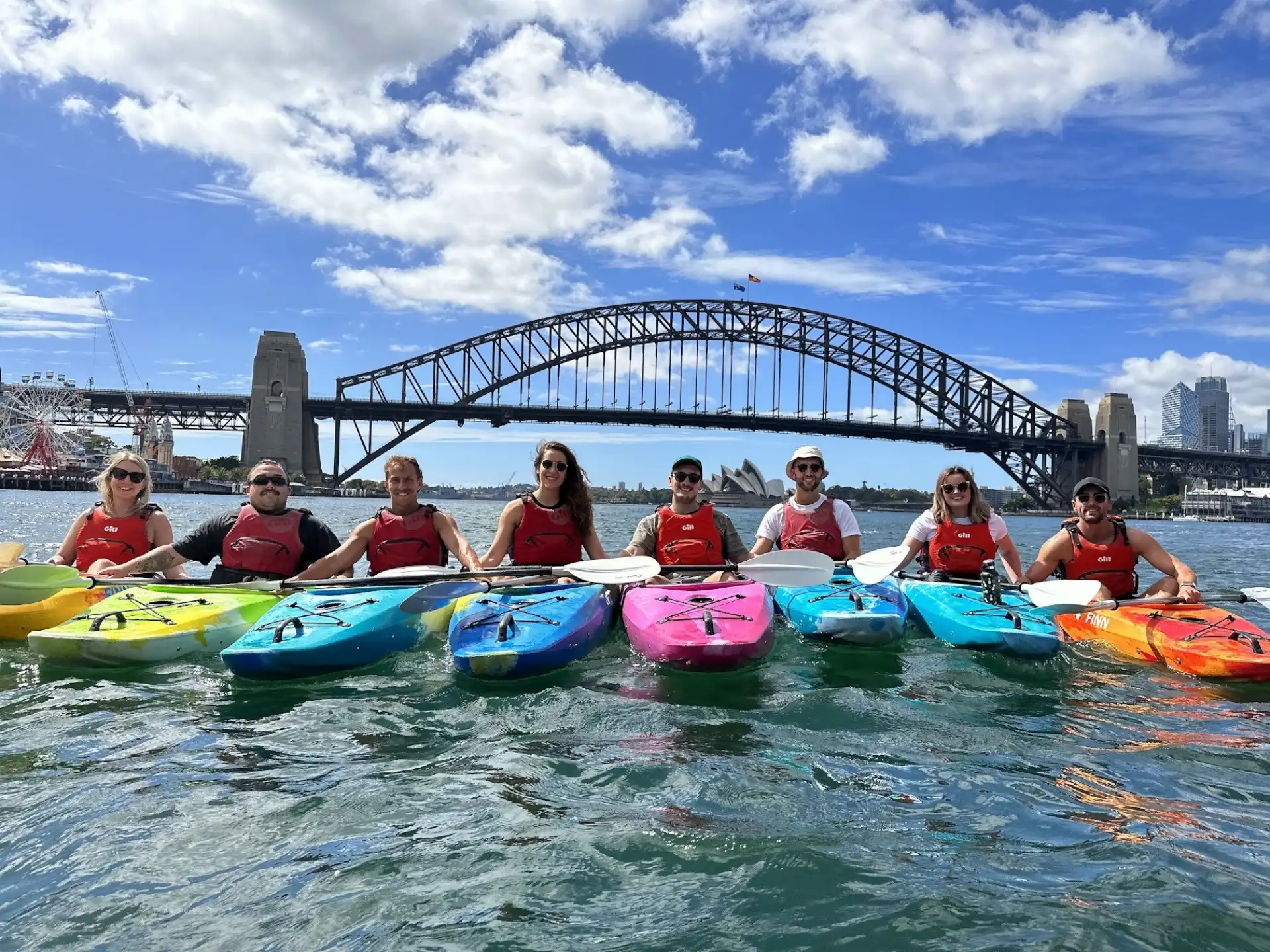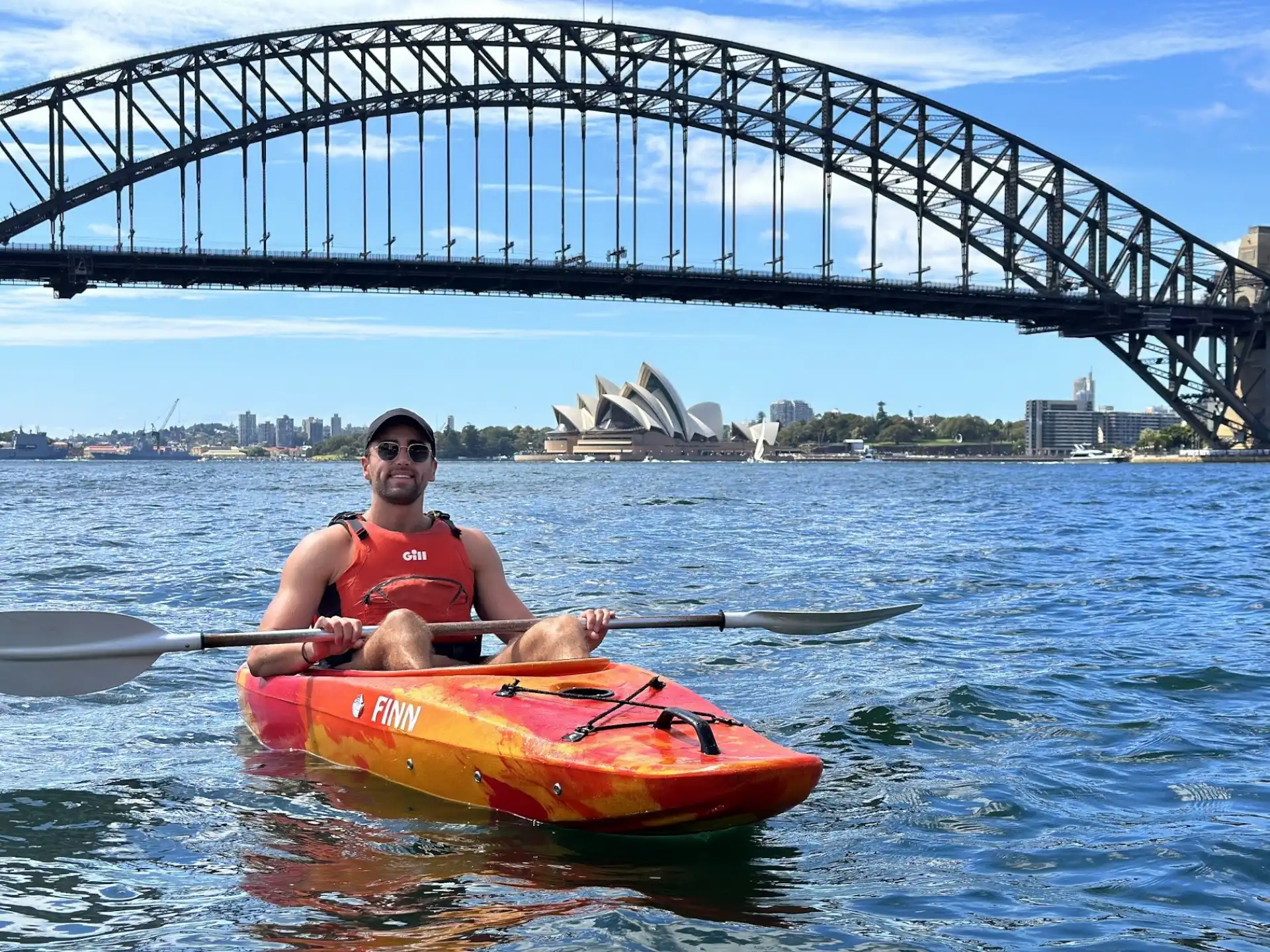 What You Can Expect
Before embarking on your kayaking journey through the waterways of Sydney Harbour, our expert Guides will provide kayak instruction at the Lavender Bay boat ramp. As part of our commitment to the environment, our Guides aim to collect a minimum of three pieces of rubbish per person on every tour, often amassing bucket loads from the waterways and beaches.
Moreover, our team will share their extensive knowledge of local conservation initiatives and ways for individuals to get involved in creating cleaner and safer Sydney waterways. Not only will you learn about these vital projects, but $15 from each seat sold will also contribute to their funding.
Our Eco Tours typically require around 2 hours, encompassing setup, a safety briefing, the on-water kayak experience and launch and landing. This guided Sydney kayak experience on the harbour is a lap of Lavender Bay and Berrys Bay, offering breathtaking views of the Sydney Harbour Bridge, Sydney Opera House, and the city skyline. We'll make regular stops for conservation talks and capture incredible, iconic photos, all of which are included in your experience.
We will also take lots of photos of you on the harbour and send these to you after the tour, at no extra cost.
Included in your tour
All equipment including a single kayak, paddle and life-jacket (available in various sizes).
Qualified, experienced and friendly guides/instructors.
Full safety briefing and kayak instruction prior to departure.
Free digital photos and videos, taken by your guides.
Hand sanitiser and sunscreen.
What if I haven't kayaked before?
Our kayak tours and social paddles and a great way to experience kayaking for the first time. Kayak Guides will brief you on safety and demonstrate the best paddling techniques, ensuring you have a great time out on the harbour. Let us know if you are a 'newbie' on the paddle questionnaire, so we can give you all the pro tips before you hit the water.
What do I need to bring?
Just like a trip to the beach you will need sunscreen, water, hat, sunglasses and comfortable kayaking clothes that you don't mind getting a little wet from paddle splash.
Thongs/flip flops are ok in the kayak, but water shoes are highly recommended to protect you from oyster shells on the beach.
Do you have double kayaks?
We use single kayaks which are extremely stable, comfortable and great for both beginners and experienced paddlers.
Never fear, if you fall behind or get tired, our guides will happily give you a rest by towing you along behind their kayaks. (This option is great for kids, although adults have been known to take us up on the offer too!).